Whether you're using furniture pieces or accessories, antiques are so versatile. These pieces bring together the past and the present in a very timeless way while adding charm and character to the space.
So when you think about incorporating antiques into your design, you might think about using antique furniture in a study or showcasing special pots, pans or dishes in the kitchen. Today I wanted to share a few other unique ways to use antiques in your interior. 
Antique Ladders 
I don't know about you, but I can't think of a cozier place than a room full of books. A home library is a perfect spot for floor-to-ceiling shelves showing off all your old books. And incorporating an antique ladder allows you to easily reach the books and makes the space feel like a true library.
Chandeliers
Antique crystal chandeliers aren't just for grand entryways in a palace or castle ballrooms. They're a great alternative for modern-day lighting. Use one in your dining room, formal living room or even in your closet. They make the space feel glamorous, sophisticated and elegant.
Repurpose Antique Armoires and China Cabinets 
It's hard to beat the appeal of antique armoires and china cabinets. They're perfect for showcasing fine china or crystal, but they can also be used as a bookshelf or desk area. Refinishing the piece with a dark stain gives the piece a more modern and fresh feel. For this home, we used our clients' existing china hutch and had it repainted in a dark navy to reference the new color palette without having to search for a whole new piece for the dining room.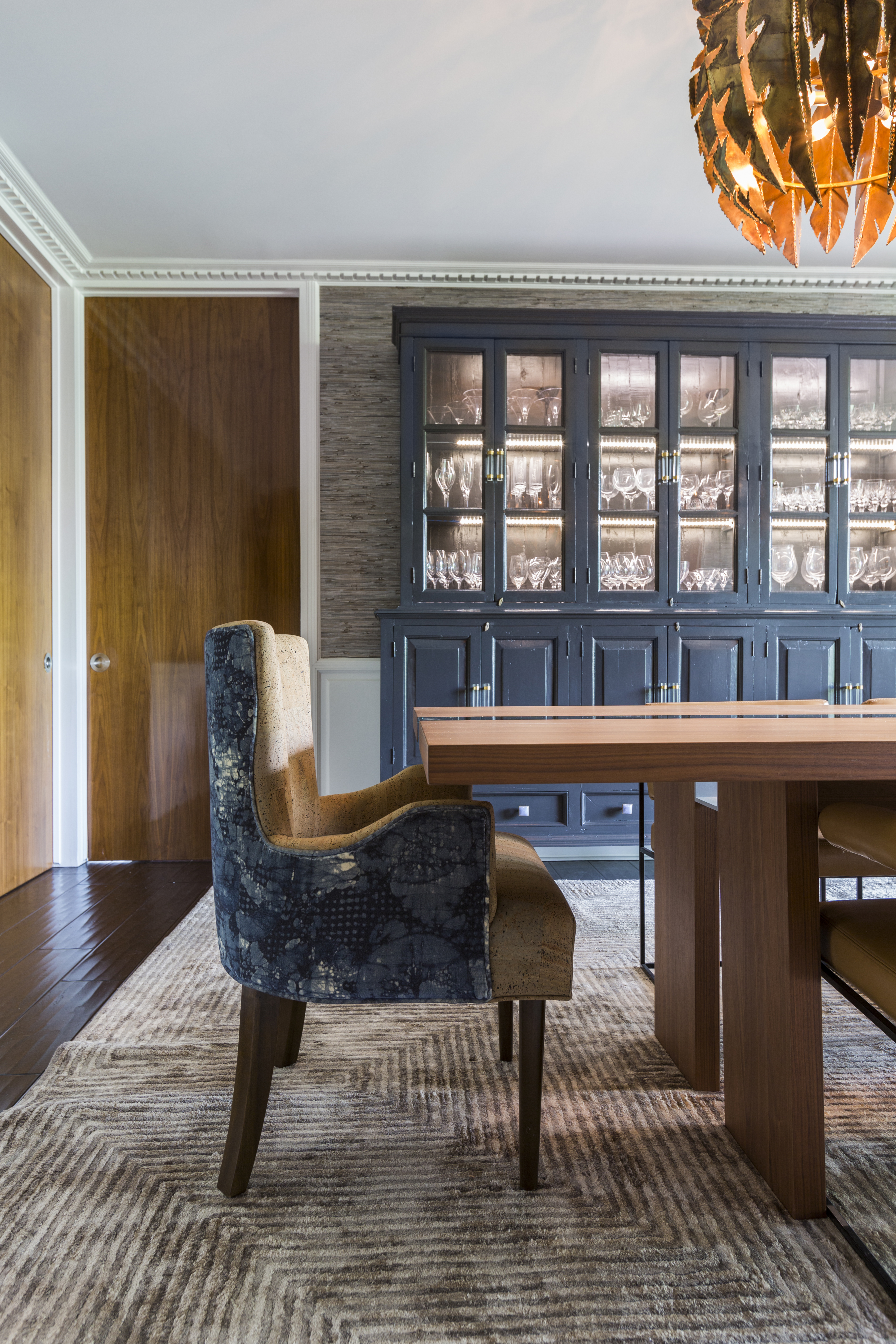 Use Old World Maps as Art
Decorative wall art doesn't have to be limited to paintings or photographs. Vintage maps work really well too. Use one large map to make a statement or create a gallery wall using smaller sized maps. You can use them to show where you've been or where you want to go next. Don't be afraid to think outside the box!
Whether it's a family heirloom or something you found during your travels, using antiques in your interior design is a beautiful way to share your story because they have so much history. I hope that today's post has given you a few ideas of how you can use some of your favorite antique pieces in your home decor.
For more of my favorite antique pieces and design ideas, follow Laura U on Instagram.