The only thing guaranteed in life is change. Things are constantly evolving, growing and taking you to new places. And design is a lot like life. It changes based on your style preferences, lifestyle, and location. One of my favorite parts of being a designer is getting to walk through life with our clients. Whether it's working on a new home construction project, designing a nursery or doing renovations, sharing these moments with our clients is so exciting!  
Today I'm thrilled to be sharing a look inside Astoria, a chic city home we recently completed for one of our California clients. This is actually the 5th home we've helped this client with! It's been so fun walking with them through different parts of their life and travel and helping them design an extended stay home in Houston.
With their main home in California, we wanted to make this space perfect for city living! This contemporary pied-a-terre is the perfect sanctuary for the family when they're traveling to Houston for extended stays. This was previously the model unit for the building and it provided the perfect blank slate for our client's design. (It's every designer's dream to have a clean slate when designing!)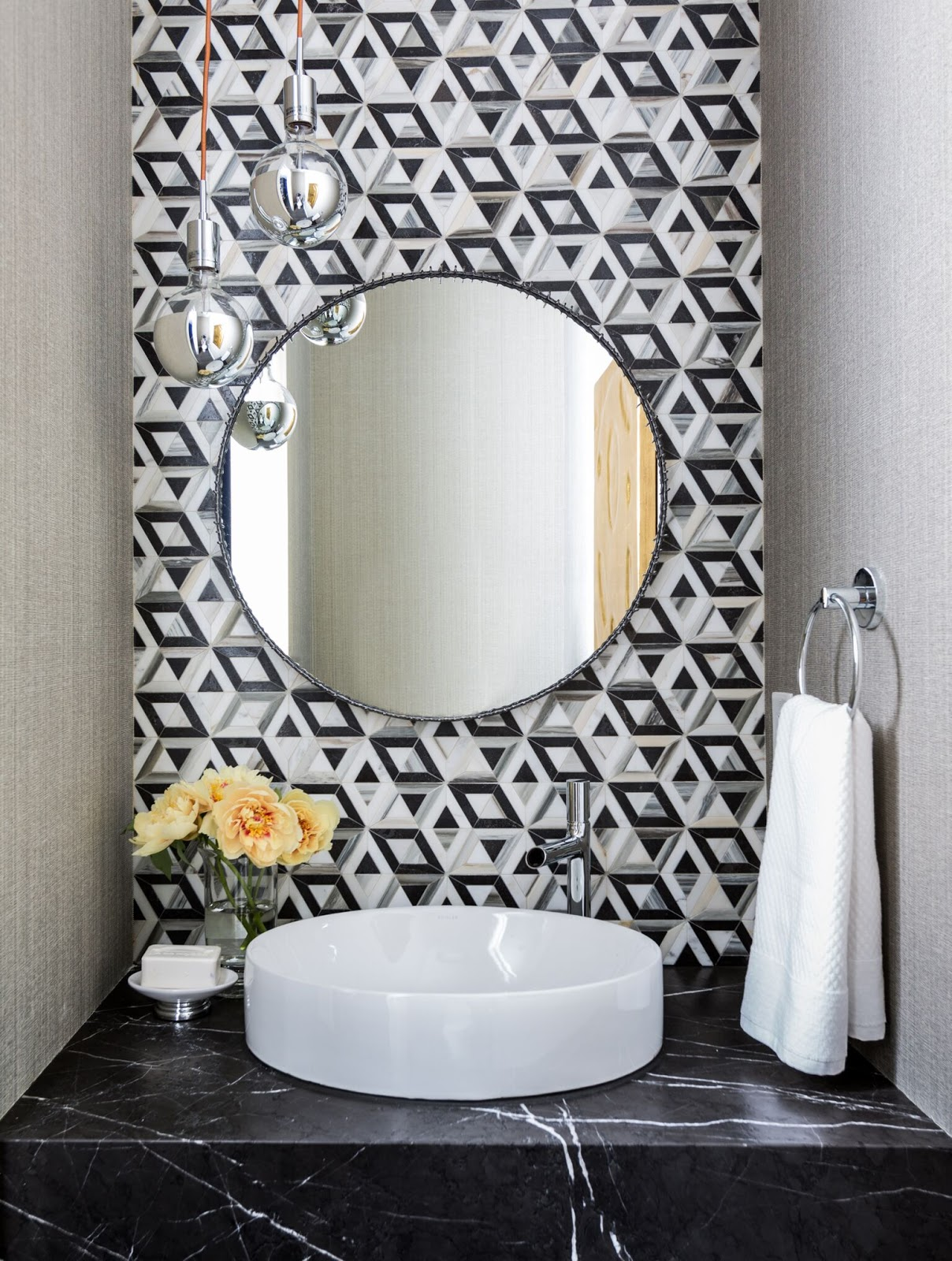 Luckily, the architectural finishes specified by the developer were beautiful. So to fit our clients' needs, we added custom millwork in a few areas and renovated the powder room. Designed to be a smaller space, this powder bathroom is stunning and quickly became one of our favorite spaces!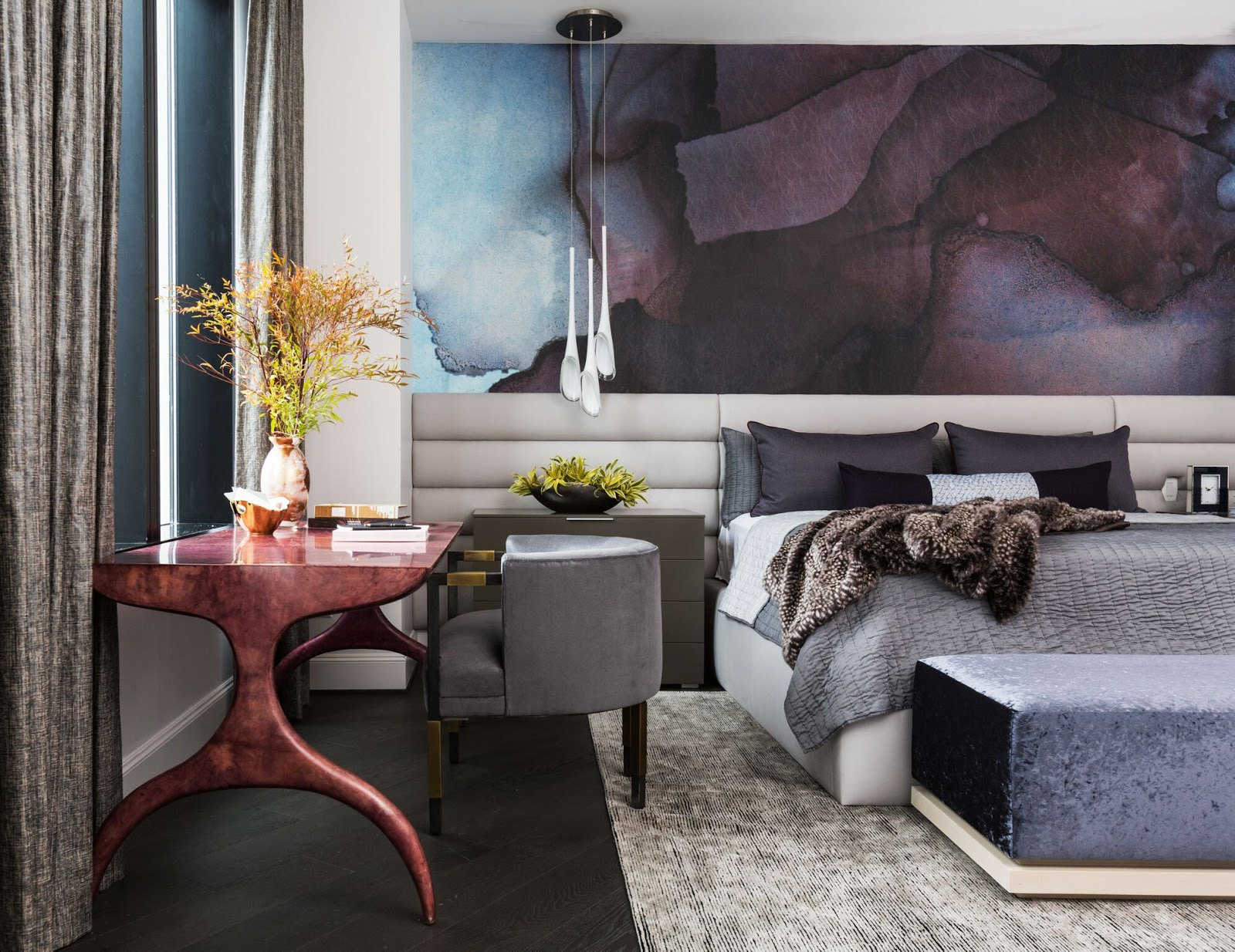 Our client's amazing art collection is what inspired the home's design. Each room has its own personality and is designed around one of the art pieces. The interiors were inspired by moody and cozy colors, with the desire to make this truly feel like a city home. We integrated a few existing pieces of art into the design and used a lot of wallpaper throughout the space to bring in warm tones and textures. The combination of the bold colors and unique wall coverings really played up the sophisticated, chic feel and transformed the house!
One of the design challenges we had with the furniture layout was the floor-to-ceiling curved windows in the living room. We wanted to highlight both the gorgeous skyline view and optimize tv viewing, without sacrificing any of the natural light. Our final solution took advantage of both and the homeowners felt right at home in their new space!
To see more behind the scenes sneak peeks at some of the projects my team and I are working on, follow us on Instagram. We'd love to help design your perfect city living get-away!